APD iConnect
---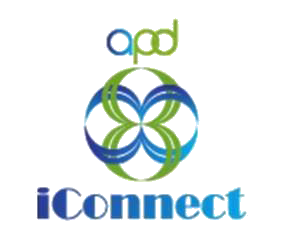 The Agency for Persons with Disabilities is excited to announce that we have contracted with Wellsky to develop a new central client data system for APD customers. The computer system will capture much needed information to help all of us improve services to individuals with developmental disabilities. The new system will be the hub for all APD customer related data. Information will be regularly shared at waiver support coordinator and provider regional meetings, in the Champion newsletter, on APDcares.org, and many other venues as the project moves forward. Providers, waiver support coordinators (WSCs), and families will be able to use the system once it is completed. The project will take several years to develop.
The agency will be reaching out to stakeholders asking for information and input at various stages of the project. Please help us work to make this system the best it can be with your input. We want to hear from you about your ideas and thoughts to make it user-friendly, plus contain the vital data all of us need to do our jobs better. If you have questions about the project, send them to iConnect@apdcares.org.
We look forward to working with you!
APD iConnect Support
Please direct all questions to the APD iConnect Support Desk at 1-800-353-5168.
(TTY: Dial 711 first to be connected with a Telecommunications Relay Services operator.)
APD iConnect Information and Training
APD iConnect is being implemented in phases. The first rollout (Winter 2018) included APD staff and Waiver Support Coordinators (WSCs). In 2020, we will progressively include other providers. Due to a federal mandate to implement Electronic Visit Verification (EVV) for Personal Care Services in 2020, APD has revamped our project delivery schedule and rearranged the planned rollouts. This does not change the scope of the project, just the rollouts' sequence.
The following schedule will continue to be updated to reflect milestones in the system's phased implementation and is subject to change. Note: Providers will participate in training in the months leading up to their scheduled rollout. Training will be limited to only those providers scheduled for the upcoming rollout.
Summer 2020 – WSCs & APD staff have begun using APD iConnect for budgets, cost plans, authorizations, and SANs
Late summer /fall 2020 – Respite providers go live, EVV phased in
Late fall/winter 2020 – Personal supports providers go live, EVV phased in
Additional waves of providers and functionalities will roll out in 2021.
The claims functionality will not launch in 2020. It is scheduled to roll out in 2021.
APD iConnect Information From the 2017 WSC Conference
Important Account Security Information
APD's Identity Proofing Administrative Security System (or "ID PASS") is APD's system for requesting user login accounts for access to APD systems.
The ID PASS system allows WSCs or Service Provider Business Owners to submit electronic applications for user login accounts for employees of the business.
APD Information Security will create user login accounts for Business Owners (and Sole Proprietors). Thereafter, Business Owners may request login accounts appropriate for their employees via the ID PASS system. Business Owners may also use ID PASS to delegate "Business Agents," who may request user login accounts appropriate for business employees. This will facilitate the needs of larger organizations where the work of requesting business employee login accounts can be distributed among trusted members of the business. For example, HR staff might make good Business Agents to act in the Business Owner's stead.
Business Owners and their Agents will be able to manage their employees' login accounts as follows:
Submit an application for a new employee's login account
Specify/modify the system roles that are appropriate for the employee's access
Terminate an employee's login account
All APD system users (including Business Owners and Sole Proprietors) will undergo an Identity Proofing session through the ID PASS system as a part of the user login account creation process. The Identity Proofing session in the ID PASS system consists of a series of questions and multiple-choice answers that facilitate identity verification of the individual for whom the user login account is requested. In the rare case when an individual is unable to pass the Identity Proofing session, there will be an alternative manual process where the individual may prove their identity using a government-issued photo ID and verification of residential address.
Upon successful enrollment through the ID PASS system, a new user login account will be created. This will not be the same login account currently used for access to existing APD systems, but this new user login account will be used for all APD system access in the future, and older systems will be migrated to the new user login account, one by one. The goal is to have only one user login account per person for all APD systems, but it will take time and patience before that goal is fully realized.
The new user login account will utilize "Multi Factor Authentication" ("MFA" for short). This means each login to a system will require both a password and an authentication code delivered to the user's phone via either voice call, or SMS text message. The enrollment process through the ID PASS system will allow the user to specify which phone number(s) the individual would like to use for receiving authentication text messages or voice calls.
In addition, there is an alternative to receiving an authentication text message or voice phone call. Using a smartphone (iPhone/Android), a user may install a Mobile Authenticator app, which will also handle the extra authentication in place of text message or voice call.
Also, self-service for forgotten passwords, locked login accounts, and password changes will be easier and more secure, facilitated by Multi Factor Authentication.