APD iConnect
---
Access to archived Zendesk tickets will end effective June 30, 2022. WSCs and Providers wishing to retain copies of tickets (especially if it is anticipated they will be needed for a region or Qlarant review) are advised to download and/or save as pdf no later than June 30, 2022.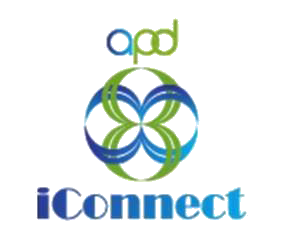 The Agency for Persons with Disabilities is excited to announce that we have contracted with Wellsky to develop a new central client data system for APD customers. The computer system will capture much needed information to help all of us improve services to individuals with developmental disabilities. The new system will be the hub for all APD customer related data. Information will be regularly shared at waiver support coordinator and provider regional meetings, in the Champion newsletter, on APDcares.org, and many other venues as the project moves forward. Providers, Waiver Support Coordinators (WSCs), and families will be able to use the system once it is completed. The project will take several years to develop.
The agency will be reaching out to stakeholders asking for information and input at various stages of the project. Please help us work to make this system the best it can be with your input. We want to hear from you about your ideas and thoughts to make it user-friendly, plus contain the vital data all of us need to do our jobs better. If you have questions about the project, send them to iConnect@apdcares.org.
We look forward to working with you!
APD iConnect Support
Users without accounts can submit tickets to the APD Help Desk via APD Help Desk Ticket Entry.
Users having issues logging in to APD systems should call the APD Help Desk at 833-400-3420
(TTY: Dial 711 first to be connected with a Telecommunications Relay Services operator.)
Users having issues working inside APD iConnect should call the APD iConnect Support Desk at 833-400-3420 (TTY: Dial 711 first to be connected with a Telecommunications Relay Services operator.)
Users with an account, and who's account is not locked should use the APD Help Desk application from their User Management Portal
APD iConnect Information and Training
APD iConnect is being implemented in phases. The first rollout (Winter 2018) included APD staff and Waiver Support Coordinators (WSCs). In 2020, we progressively included other providers. WSCs & APD staff began using APD iConnect for budgets, cost plans, authorizations, and SANs. We began phasing in Personal Supports and Respite providers in October 2020. EVV phased in beginning in November 2020.
The following schedule will continue to be updated to reflect milestones in the system's phased implementation and is subject to change. Note: Providers will participate in training in the months leading up to their scheduled rollout. Training will be limited to only those providers scheduled for the upcoming rollout.
Spring 2021: The phased-in implementation of providers is continuing.
Summer 2021: Begin rolling out claims functionality based on service/procedure codes. Multiple waves are being planned.
Summer/Fall 2021: Additional functionality, such as electronic medication administration record (eMAR), will be phased in.
Additional waves of providers and functionalities will roll out in 2021.
APD iConnect Information From the 2017 WSC Conference